Dharma Vidya Adhi Guna is the main motto of the Naval Technology High School with the meaning of Dharma (Devotion) Widya (Science) Adhi (good) Guna (Useful) so that the meaning of Dharma Vidya Adhi Guna is Demanding knowledge to improve better and useful service and participate in improving development of the TNI in particular, as well as the nation and state of the Republic of Indonesia in general
To become a superior and trusted institution in the development and application of science and technology in the field of maritime affairs and maritime affairs
Carry out research and development in science and technology in the field of maritime and maritime defense.
Carry out community service activities through empowering maritime defense potential.
Building a healthy organization in order to strengthen governance, transparency, and public image towards a superior and reliable Research and Community Service Institute.
History of STTAL
The brief history of STTAL begins with an event in which in 1964 the Indonesian Navy under the Minister/Commander of the Navy, Admiral R.E. Martadinata is fully aware that the weapons equipment and materials used by...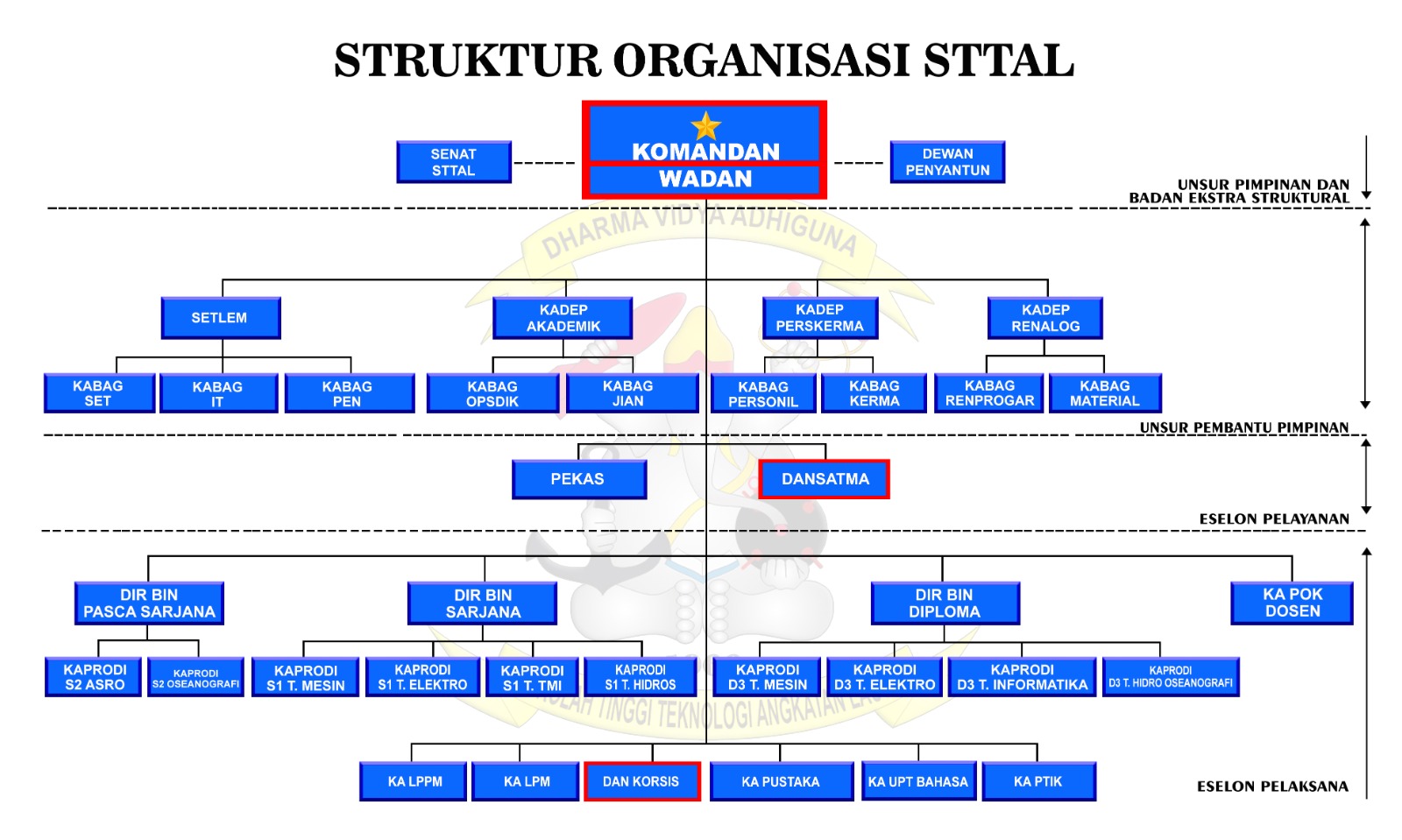 #Testimonial

What Students Says
Discover how to anticipate and adapt to the latest trends and digital